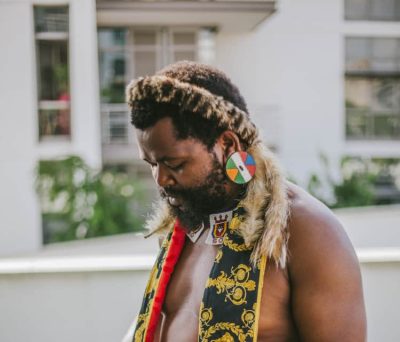 Sjava Recounts On Taking A Break From Music As The Best Decision
Sjava Recounts On Taking A Break From Music: Not minding the current anxiety and undeniable calm in the SA music industry, following the death of Riky, a lot of celebrities have exposed some of their own shortcomings.
Prince Kaybee said life was too short and he was going to spend more time with his family, J Molley said he had been battling depression for years, Black Coffee raised eyes when he made a cryptic post about dying.
Now, this is fast becoming the new order as Riky's death served as a wake up call to other artistes who are battling with one problem or the other tp speak up.
Sjava has come out to explain and talk about how taking a break from recording music helped him and it was the best decision for him.
It's better to take a break from social media or music or whatever you're involved in to take care of your mental or physical health and that's why Sjava did.
"Taking a break from recording music was the best thing I have done for myself" he wrote.
Recall that the musician went silent when his ex-lover, Lady Zamar accused him of raping her in their two years relationship. Sjava's music hiatus was understandable back then, as his life and career almost hit rock bottom. Staying away to take care of his life was the best decision and should be for anyone seeking some form of air or getaway.
See Post Below:
Taking a break from recording music was the best thing i have done for myself

— Sjava indlalifa (@Sjava_atm) March 2, 2022